Hey, I just wanted to share something that has GREATLY improved my digital painting setup.
For several months now I have been using the Razer Nostromo, a keypad designed for games, specifically for digital painting. It lets me compact all my most-used hotkeys into an ergonomic gadget.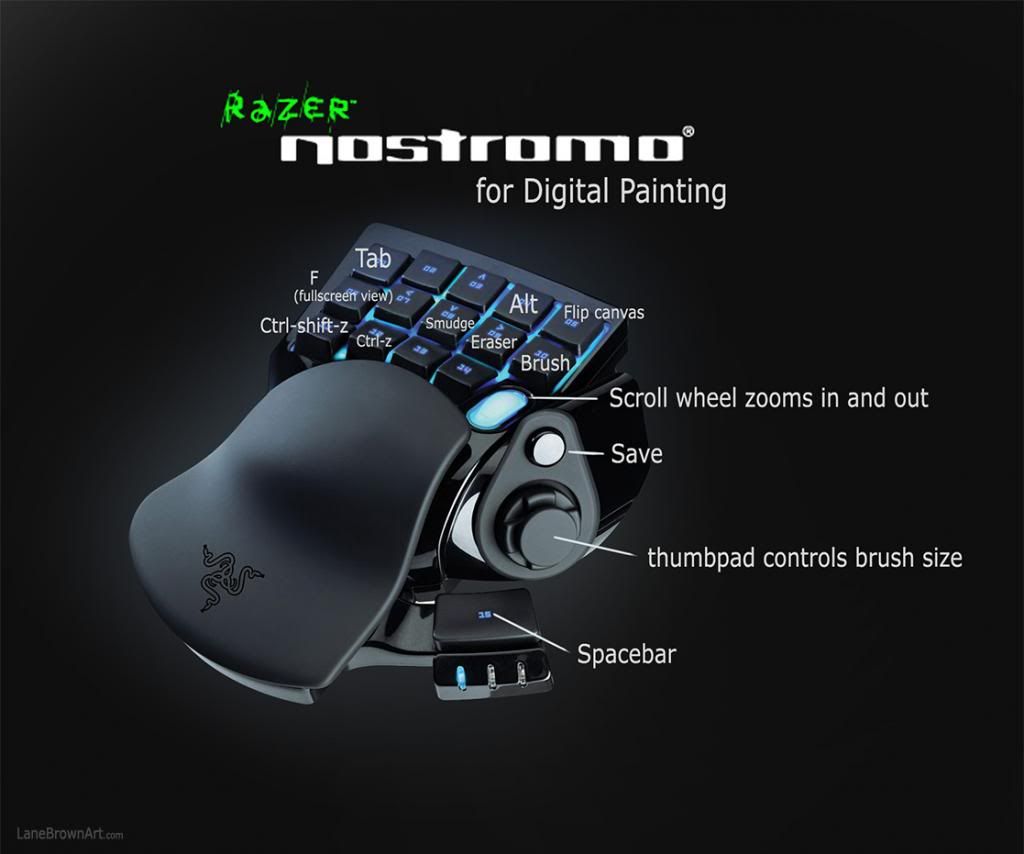 I would consider this a must-have tool for the serious digital painter. I can hardly work without it now.
It was about $50 on Amazon a while back. Apparently there is also a new model out, but it is much more pricey. I would probably stick with this one.
Note: this may not work for you if you are left-handed